.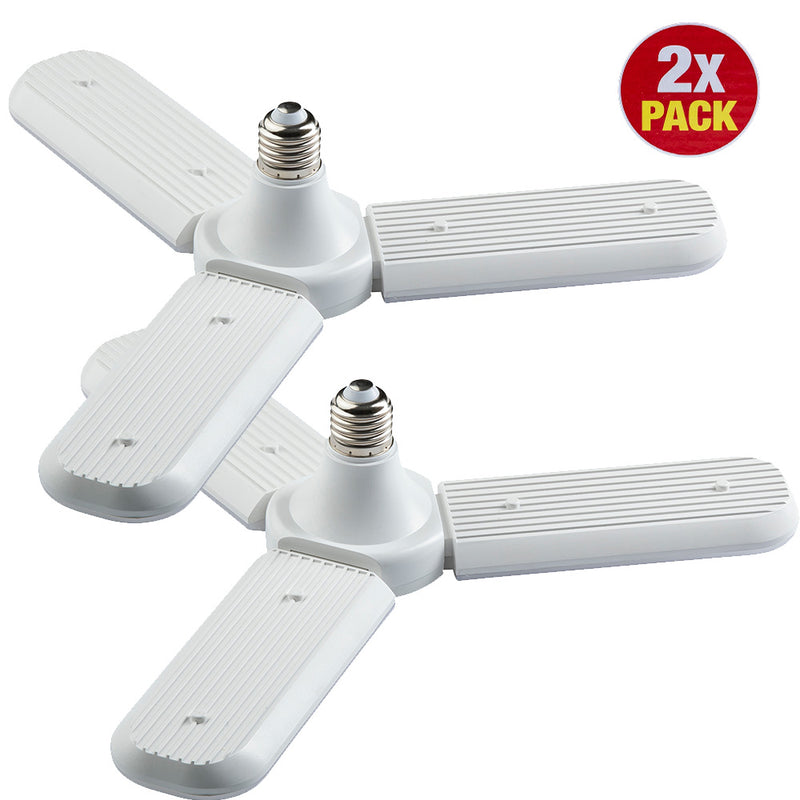 Use The Universal Folding Light In Any Room! Great For Garages And Workspaces! Adjust The Angle Of The Light And Fit It In Any Standard Light Socket.

72 LEDs Bright Day Light Led Bulb

Fits Standard Light Sockets

Adjustable Angle And Folding Design

Brightness: 2700 Lumens

No Tools Needed, Easy To Install

2 Pack

Material: ABS

PROCEDURE FOR RETURN
Please contact our customer service team for assistance with your return. As part of our return process, you will be requested to provide your order number and email address, as well as other information needed by us to process your request. If your name, email address or other information is different than that provided when purchasing, Midwest Trading Group may be unable to process the return.
REQUEST STORE CREDIT OR AN EXCHANGE
You'll receive an email with a new tracking confirmation as soon as your new order ships out. If you opted for store credit, you'll receive an email with a digital gift card to use towards your next purchase.
REQUESTED A REFUND
We'll process your return once we receive the original items. You'll receive an email confirmation letting you know that the process is complete. If you have any questions, reply to this email or contact us at cs@mtradinggroup.com